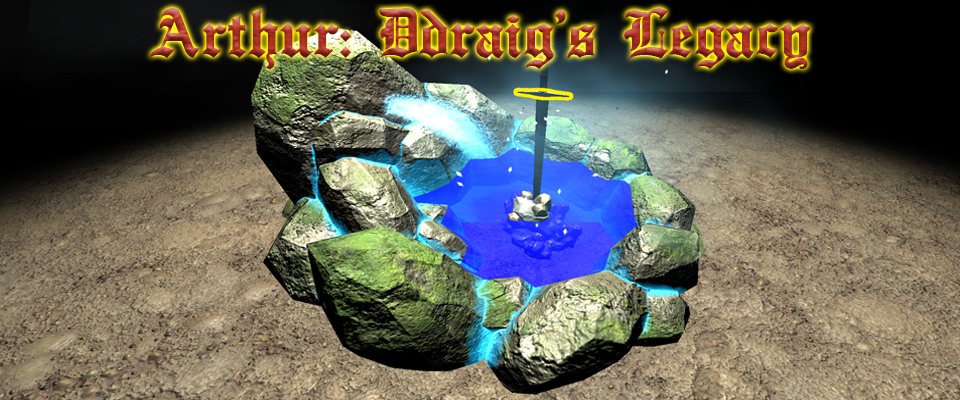 Arthur: Ddraig's Legacy
A downloadable game for Windows
About The Game
"Arthur: Ddraig's Legacy" is a prototype game developed by 3 university friends over the course of a few months as part of an assignment that explores creating narrative-driven games.
As part of the curriculum, the project contains both gameplay and cutscene sequences to try creating a more immersive experience for you, the players! Since it is a prototype, the game focuses on one of the key moments in the story: one of the boss fights. Specifically, you will be controlling Arthur as you attempt to defeat the white dragon Albion. Can you defeat him and claim your prize?
About The Story
The story is an adaptation of the infamous legend of King Arthur combined with some Welsh mythology to create a fresh take on the tale.
When you begin playing, Arthur and his party of 13 knights (who will later go on to form the basis of the Knights of the Round Table) have just learned of the location of the mythical sword Caliburn, a sword that supposedly can only be pulled from the stone by the next true king of England. The game begins as they approach their destination; a mountain cave in the far reaches of England, wherein Arthur must face an ancient, mythical beast that guards the legendary sword of kings.
| | |
| --- | --- |
| Status | Prototype |
| Platforms | Windows |
| Authors | Slapeyy, Mateusz Kuzniewski, CharlesAnz |
| Genre | Action |
| Tags | 3D, Action-Adventure, Action RPG, Boss battle, Fantasy, Narrative, Singleplayer, Third Person, Unity, Voice Acting |
Download
Download
"Arthur: Ddraig's Legacy" Game Files
358 MB
Install instructions
1. Download the zip file and extract it to wherever you like.
2. After extracting, navigate through the files to find the executable "Arthur Narrative Game" application (see below).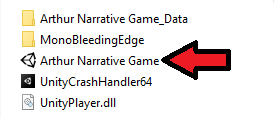 3. Run it and play!